I can't count the times I recently sent my standard email with recommendations for where to go and what to do in Sicily… so I guess it's a good reason to publish them here. Please note: This is just a tiny selection of what Sicily has to offer, there is so much more to explore!
EAST

Ortigia / Siracusa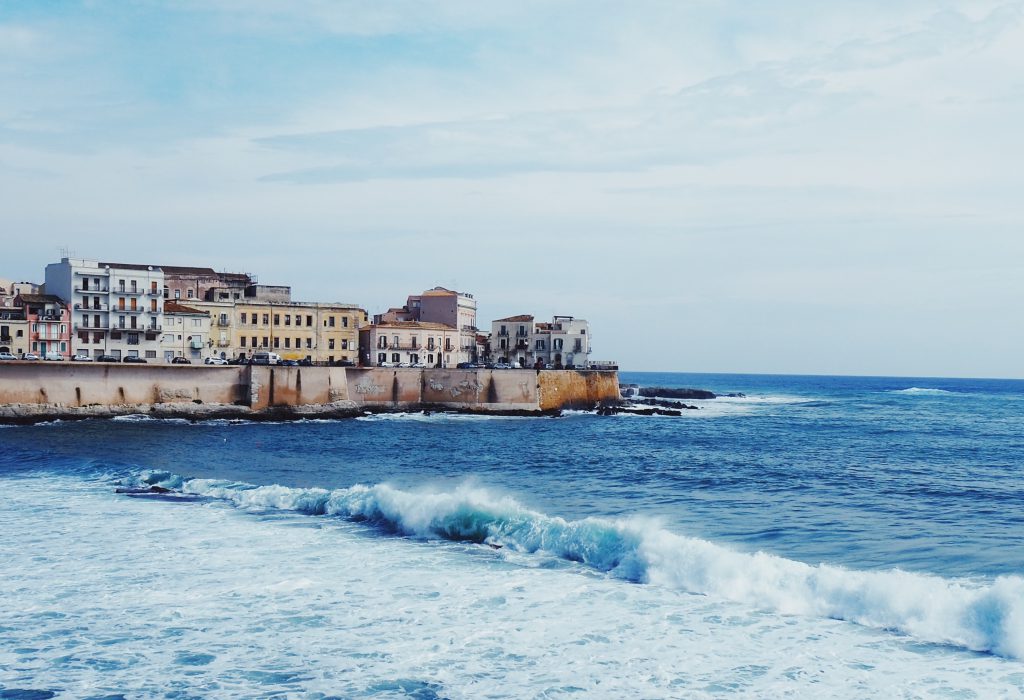 Caffè Apollo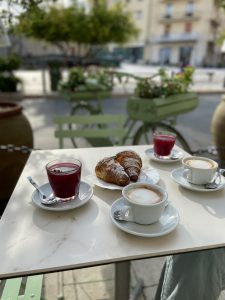 For second breakfast I recommend Caffè Apollo. They have amazing granite and a ricotta stuffed croissant and fresh pomegranate juice.
That ricotta croissant is to die for. 
https://www.caffeapollo.it/   


Fratelli Burgio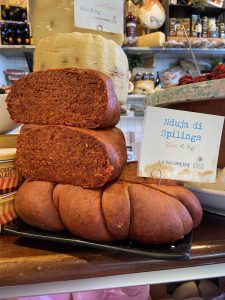 A Salumeria right where the daily market begins. Sandwiches made to order which is a nice thing to get when you go on a trip and need a sandwich en route. They also offer a variety of platters to eat right there, charcuterie, cheese, seafood…
https://www.fratelliburgio.com/salumeria/

Oz e Cappuccio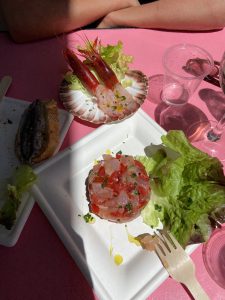 Seafood lunch at the market. By all means try the raw red shrimp!
https://www.instagram.com/oz_e_cappuccio/

Chiodo
This here is a nice mixture of bar, food and design shop with a dreamy patio.
https://www.instagram.com/chiodo_showroomconcucina/ 


Enoteca Solaria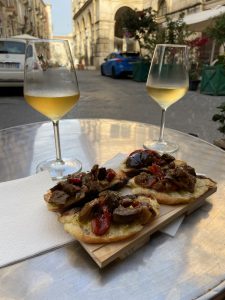 Simply put: You don't need another wine bar in your life!
Perfect for aperitivo, insane selection of low intervention wines from Sicily and beyond. 
https://www.instagram.com/enoteca_solaria/ 


Tavernetta da Piero
Simple, rustic but good sea food, smoked tuna or smoked swordfish need to be checked out as well as any kind of sea food pasta!
https://www.facebook.com/LaTavernetta.daPiero.Trattoria/?ref=br_rs  

Sicilia in Tavola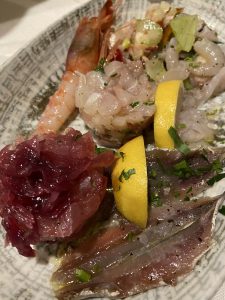 On the same street as "da Piero", food is more elaborate but still casual. Great pasta dishes! Must have is the raw seafood starter.
https://www.facebook.com/siciliaintavola/
Market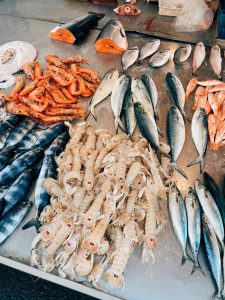 There is a daily small market that stretches along a street close to the waterfront.  You'll find some of the freshest sea food / fish and veggies / fruit here.  Look out for fresh sea urchin when in season and eat them raw right at the market.


Also the NY Times featured the city in 2019 , there are plenty of nice ideas as part of the article: 
https://www.nytimes.com/2019/09/05/travel/what-to-do-36-hours-in-syracuse-sicily.html  
 

Etna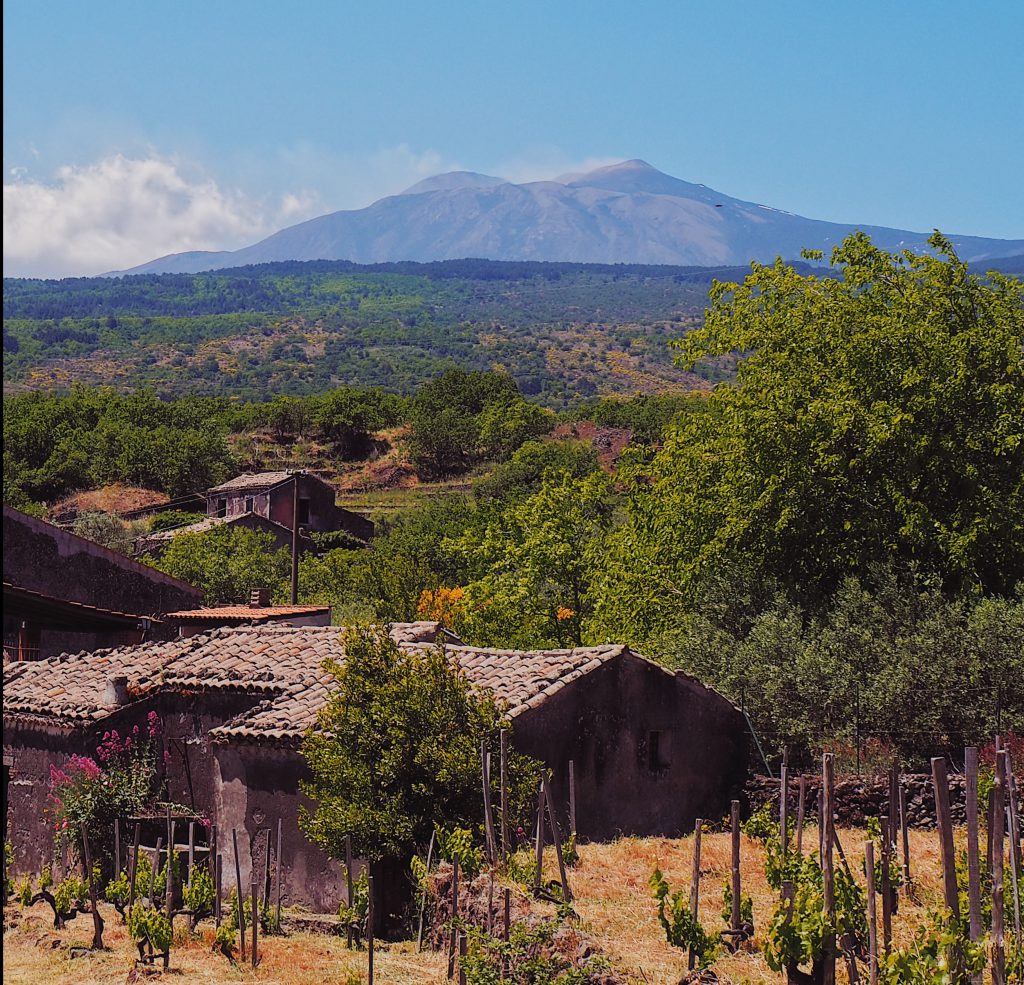 Etna is by all means a surreal place. Once you drive up there, the landscape changes with every minute in colors you rarely see somewhere else.  Everything that grows here tastes like from another planet thanks to the high amount of minerals in the volcanic soil.  Drive up to the town of Randazzo. From there, you are very close to many great wineries, they are only separated by a short car ride:
Vino di Anna
Frank Cornelissen
Salvo Foti
Sonia Gambino
Vini Francchetti
(conventional but great, look out for the white and red Passopisciaro)
Tenuta de le Terre Nere
(conventional but groundbreaking for Etna wines, check out the Santo Spirito white and red if possible)
For food before or after wineries:
Boccaperta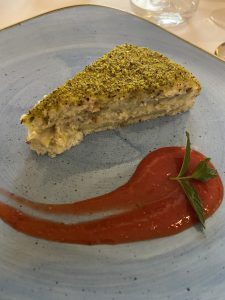 Boccaperta – a small restaurant in Linguaglossa. Km 0 approach in the kitchen and an adorable wine list.
https://www.instagram.com/boccaperta_sc/

Cave Ox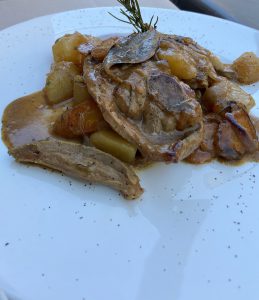 Cave Ox – for even more wine and food made out of local ingredients or just for pizza!
https://www.instagram.com/sandrodibella/
SOUTH EAST
Donnalucata
Il Consiglio di Sicilia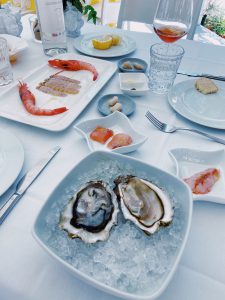 In Donnalucata is a restaurant called Il Consiglio di Sicilia and it's amazing and you should sit on the terrace for lunch or dinner and declare it your new favorite restaurant! 
https://www.instagram.com/ilconsigliodisicilia/ 

Noto
Small beautiful baroque town – can be a bit touristy… Caffè Sicilia on the main road, widely known for it's granite.
https://www.caffesicilia.it/
Small wine bar with snacks – Ritrovino
https://www.instagram.com/ritrovino_noto/

Modica
Just drive up there and walk around. It's a very unique place. Have some fried seafood from a street vendor or chocolate from Modica.
In Modica is a  restaurant called Accursio with a beautiful interior and a nice patio where I had a great dinner.
http://www.accursioristorante.it/ 

Scicli
Probably the most beautiful town in this region. Just go there and stroll around, have ice cream with brioche or orange juice.

Marzamemi
Back to the seaside. Surreal old fishermen village. Very small, a little bit touristy but still nice… Check out La Cialoma restaurant . Pro tip: you can sit right at the water front at the back of the house:) 
Have the classic Pasta con Le Sarde and the raw marinated red shrimp.
https://www.tavernalacialoma.it/  

Le Zagare di Vendicari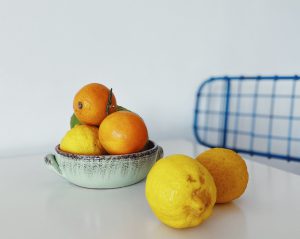 Family run agriturismo close to the sea in the middle of a natural reserve… lemon trees, pool, breakfast and dinner with local ingredients.
https://lezagaredivendicari.it/ 
Gli Aromi
A farm dedicated to all the herbs you've never seen before in your life!
https://www.gliaromi.it/

PALERMO

Gagini Restaurant right at Vucceria market, km 0 cuisine.
https://www.instagram.com/gaginirestaurant/

Next door is Aja Mola for seafood.
https://www.instagram.com/ajamola_/

Dal Barone, brand new neighborhood bar with organic and natural wines from Sicily.
https://www.instagram.com/dalbaronevino/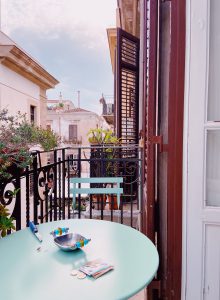 If you wanna stay in Palermo overnight: L'Olivella is a small and beautiful BnB, perfectly located, homemade breakfast in the morning, super nice host.
http://www.olivellabb.it/

Kalos Restaurant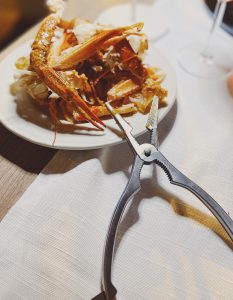 A bit outside of Palermo you'll find restaurant Kalos with a great wine list and very good seafood.
https://www.instagram.com/kalosrestaurant/ 
AEOLIAN ISLANDS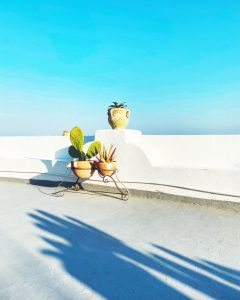 If you feel like going wild and relaxed at the same time:
Take the boat to Lipari, one of the volcanic islands in the north east. Boat trip from Milazzo takes 60 minutes – don't take your car! 
Stay at  BnB Villa Paradiso run by two super nice brothers.
https://www.villa-paradiso-sicily.com/